A Winter Wedding at Mont Tremblant; Alison & Adrian
We didn't think we would be this busy shooting weddings in the winter, but go figure, I guess it is the new trend!
We had the chance to wrap up our last 2014 wedding shoot with a winter vibe at Mont Tremblant. Alison and Adrian had their family come up north to get a little flavour of winter, the only challenge was that we were missing a little snow! The marriage ceremony took place in the chapel in Tremblant, where the family then enjoyed a nice walk through the village. With Adrian working for the Canadian Marines, this wedding had a real patriotic feel to it!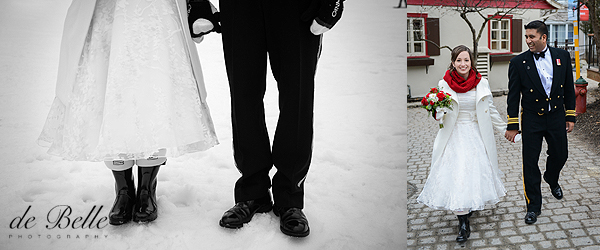 de Belle Photography,
Montreal Wedding Photography